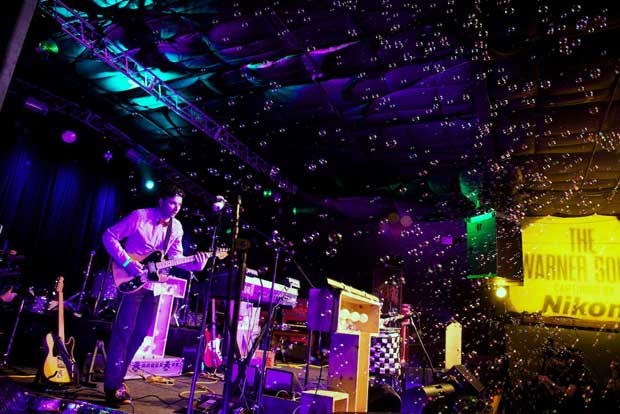 This month, we're unleashing amazing feats of NOT NORMALcy upon the world at its most mundane moments. Morning commutes, lunch breaks and normal everyday venues are about to be crashed by next-level shows from RCRD LBL.
Join Dale Earnhardt Jr Jr and MINI USA in Los Angeles, as we bring the MINI Normal Crashing tour to you. The show has no cover and no RSVP is needed. Check back in at MINInormalcrashing.com or follow MINI USA on Facebook and Twitter as they will announce the final location of the free show. Capacity is very limited for this special event.
Artist — Dale Earnhardt Jr Jr
City — Los Angeles
Date — TBA
Neighborhood — TBA
Venue — TBA
Time — TBA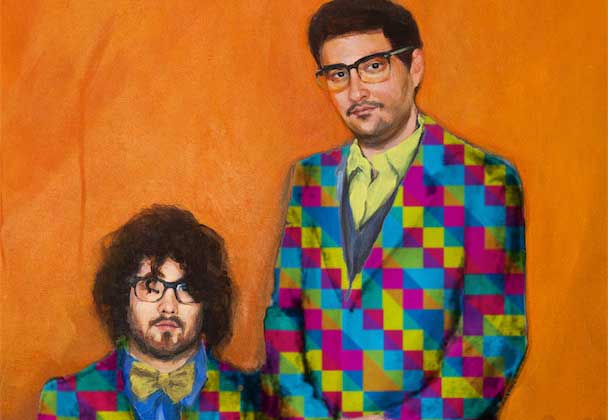 Biography
Dale Earnhardt Jr Jr is a Detroit-based based recording and songwriting project created by Josh Epstein and Daniel Zott. The project's inception was the result of a simple idea many of us get regularly, but often fail to act upon.
In late 2009 Josh Epstein picked up the phone and dialed Daniel Zott. He had just seen Zott playing a show in Detroit, and was impressed by the performance, songwriting and charisma he had witnessed on stage. A musician himself, Epstein recognized his style wasn't entirely similar to Zott's, but felt their two differing headspaces would form an interesting combination. As such, even though they were both fairly busy with other musical endeavors at the time, he suggested they join forces and attempt something together.
The next day, the two got together and worked on a song Epstein had been kicking around in his head… a track called "Simple Girl".
Creativity can be an endlessly difficult thing to harness on one's own terms, and thus the creative process can be a difficult thing to share with another human being. But, If there is a lesson to be learned in the formation of Dale Earnhardt Jr Jr it is to not be afraid of reaching out to a complete stranger and seeing where it might take you. Epstein and Zott quickly learned the two had a great deal to offer each other in the studio as the project meshed almost instantly.
Upon completing 'Simple Girl' the duo felt strongly their collaboration contained the possibility to nurture even more creativity and quickly began to co-write an entire batch of new songs. Shortly thereafter Epstein and Zott decided to start going under the name Dale Earnhardt Jr Jr, a title that was immediately jarring but paid homage to their philosophy of mixing together different ideas. If a listener could accept a band with the name Dale Earnhardt Jr Jr, then there were no limitations or preconceived notions as to where the project was meant to go next.
In July of 2010 Quite Scientific Records released the very first Dale Earnhardt Jr Jr material... the Horsepower EP, recorded entirely in Zott's basement studio using a single microphone and home recording gear. Consisting of three original songs and a cover of Brian Wilson's "God Only Knows", the EP drew instant praise from numerous outlets such as NPR, The Guardian, the New York Timesand ever-pioneering US radio stations KCRW and KEXP. In the months that followed their sound came to be described as everything from 'psych-retro pop' to 'an inspired mix of hip-hop and folk' to 'minimalist alterna-pop' to 'beach wave' and alongside such descriptions nearly every review criticized the sleight of hand that was their chosen moniker.
Regardless of their name or the adjectives involved, the music of Dale Earnhardt Jr Jr has reacted in the ears of many. Being noted as one of the 'best new bands' of 2010 from the likes of Stereogum, SPIN, Under the Radar, Real Detroit, The Metro Times and a slew of others has thrust Dale Earnhardt Jr Jr quickly into the spotlight and onto the national touring stage where they are now bolstered by the addition of live percussionist David Vaughn. Having taken the time to fully piece together a dozen carefully crafted tracks the band barrels into 2011 with their first full-length album, It's a Corporate World. A project that started without expectations may suddenly have to contend with some, but by throwing aesthetic limitations out the window, Dale Earnhardt Jr Jr have allowed for the creation of the unexpected and a seemingly limitless future.
From shops to galleries, bars to restaurants, we're curated some of our favorite NOT NORMAL places in Los Angeles. Happy motoring!
View MINI Normal Crashing Los Angeles in a larger map