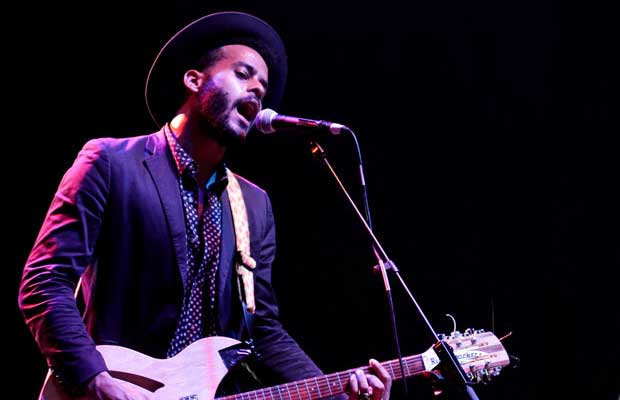 A big thanks to everyone who came out to Lubinski's Furniture in Chicago for a Not Normal show in a very Normal place. Twin Shadow delivered an incredible, passionate performance for the first show in the MINI Normal Crashing Tour.
Check out our recap for a look at how the show went down.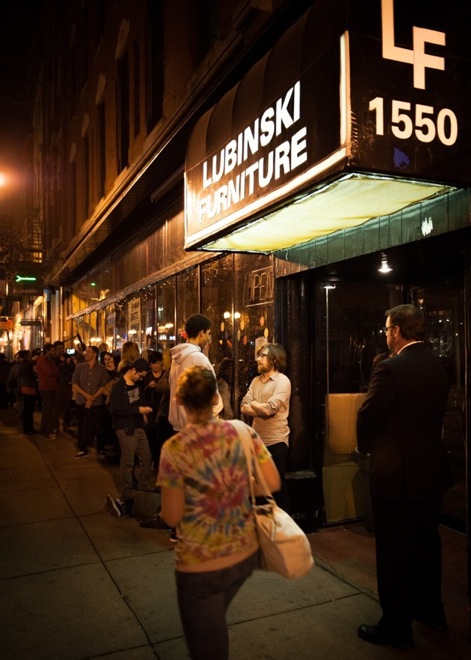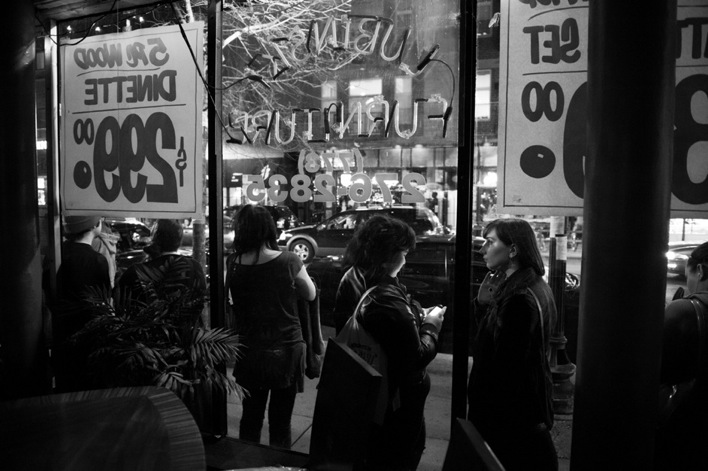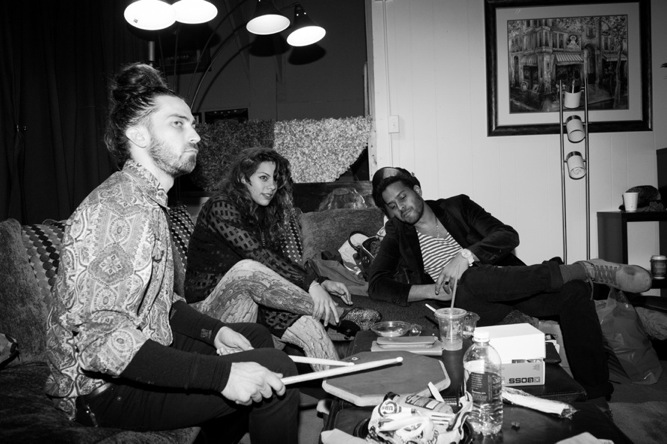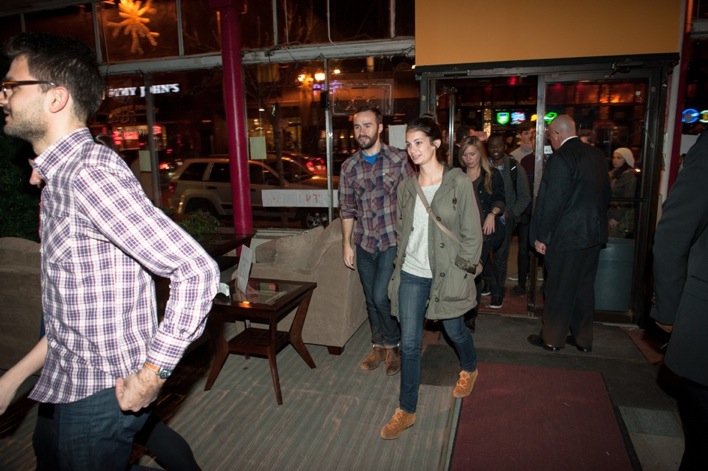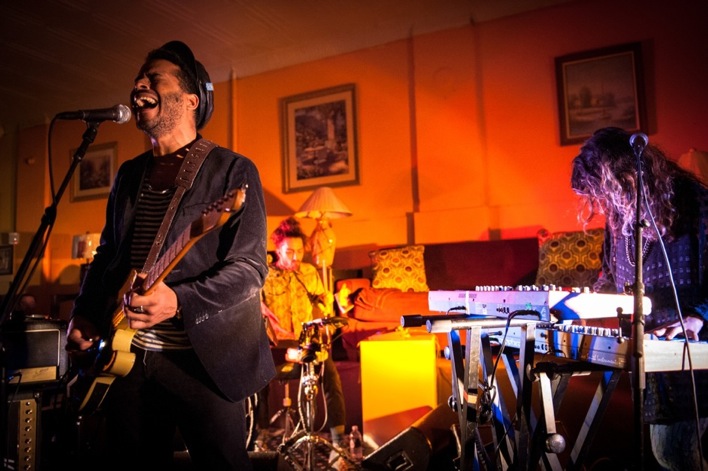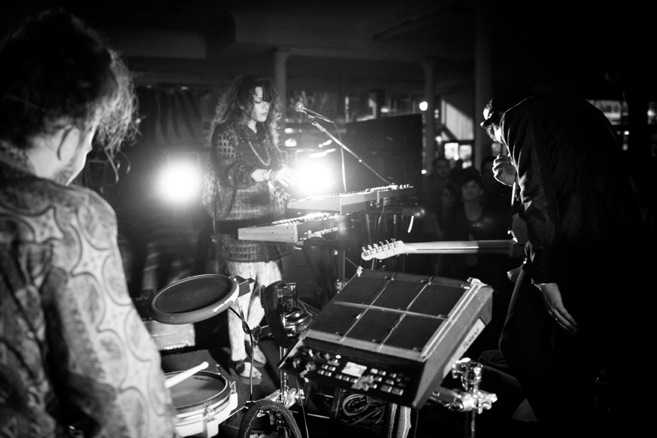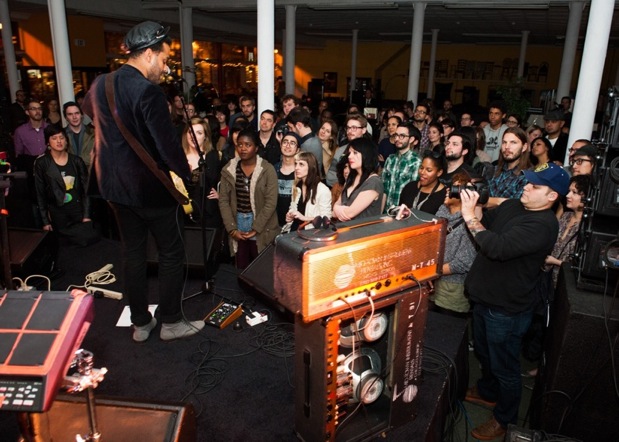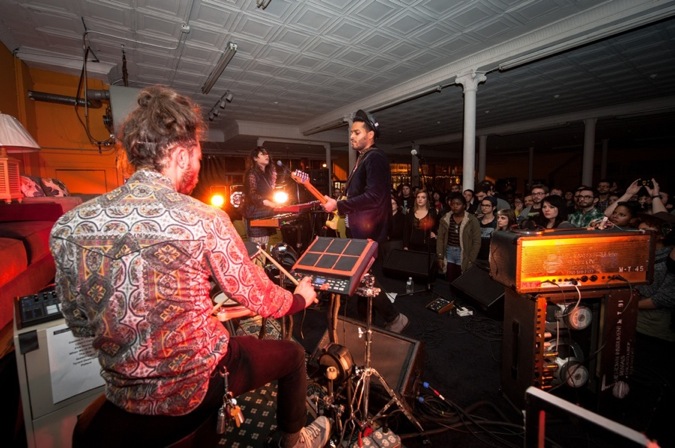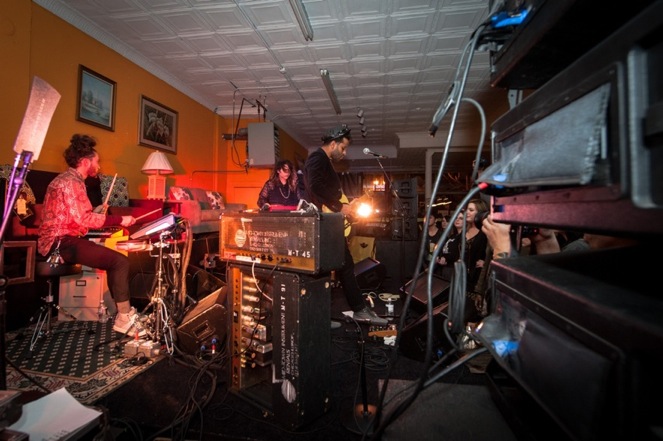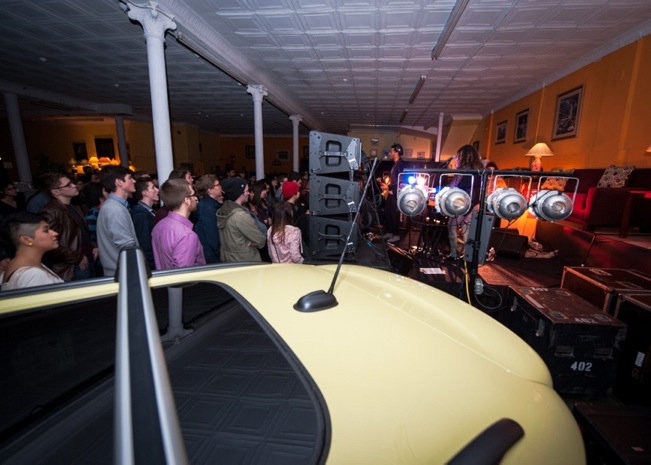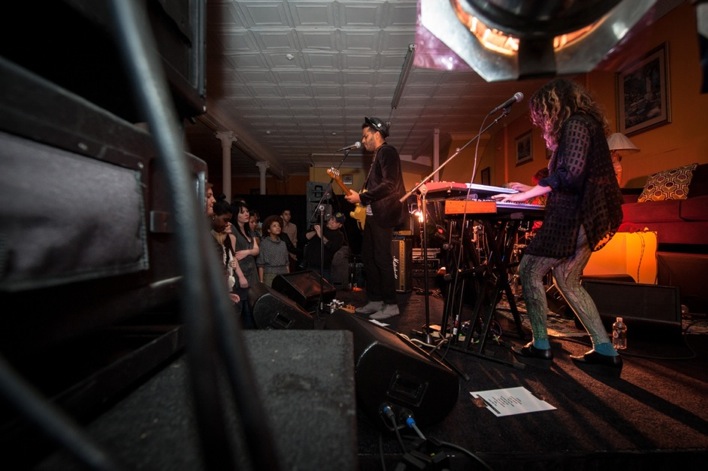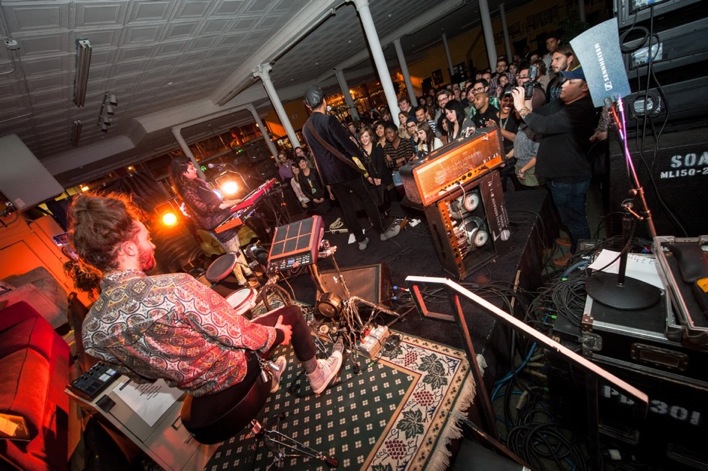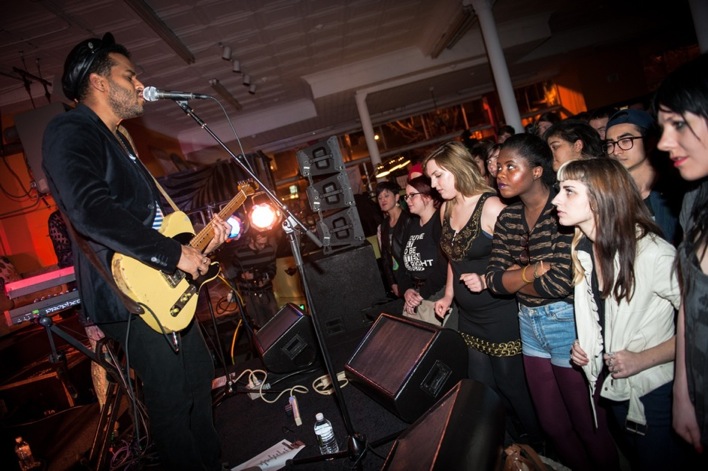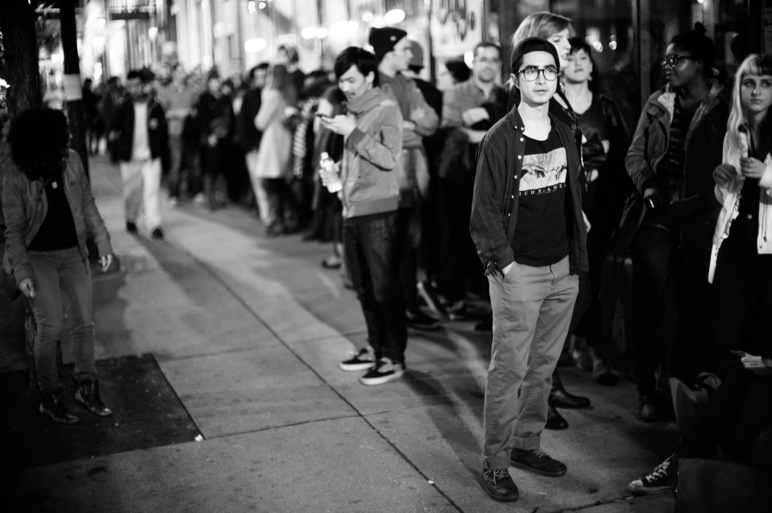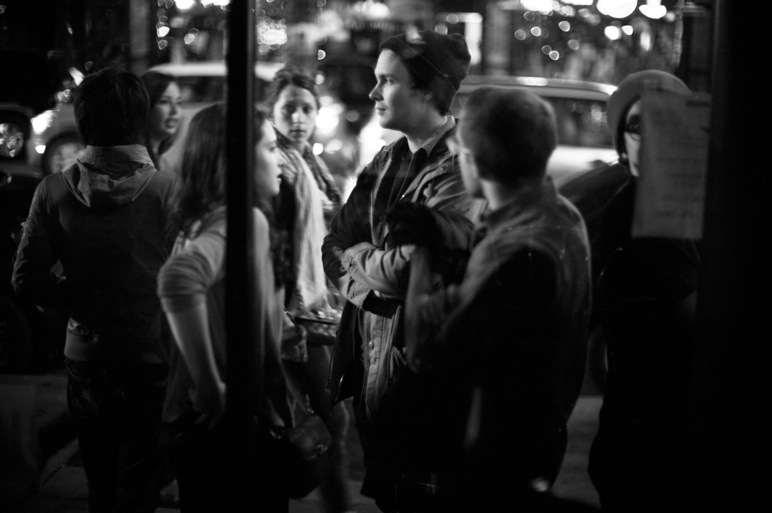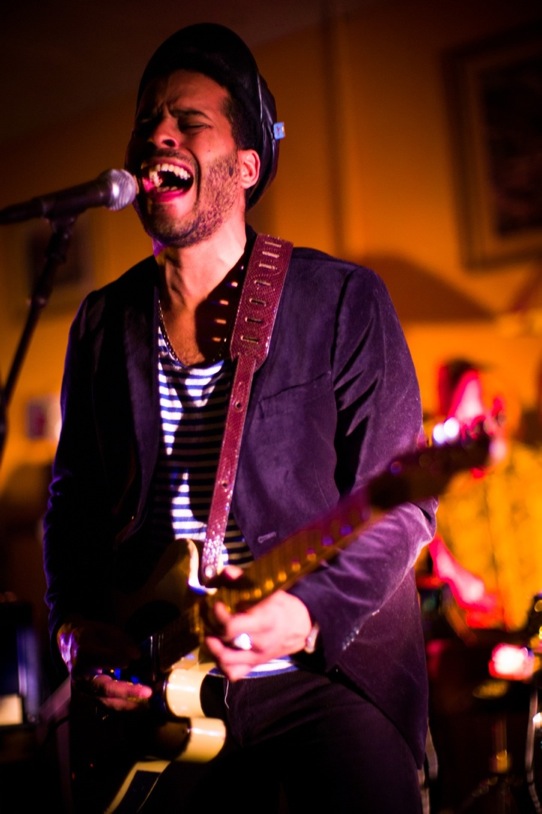 Photographs by Jesse Lirola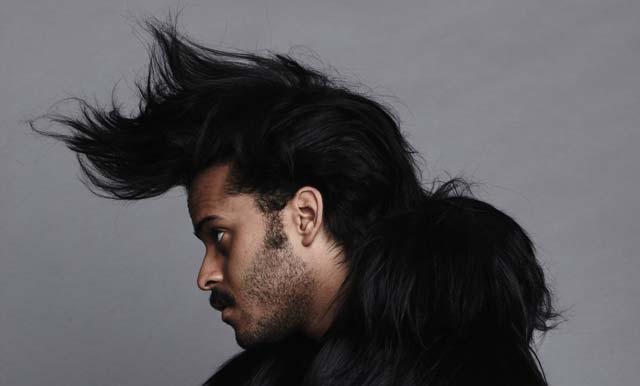 Photographer: Alex John Beck
On the RCRD
On the success of Confess, which is certainly one of the most swoon-worthy LPs released this year, Twin Shadow is the featured artist in the first event of our MINI Normal Crashers event series and we got Twin Shadow mastermind George Lewis Jr. to answer our On The RCRD questionnaire.
Life changing record for you was...
Stevie Wonders talking book, my dad had it on vinyl and CD
What people, outside of music, have influenced you over the last year?
Barack Obama (I wanna be the first Dominican president)
Christian Bale (my favorite batman, great great man )
Javier Bardem (stupidly talented, amazing in every step)
What did you learn about yourself and/or the world at large the last time you made a record?
I learned how stubborn I am, I learned how upset I get when I acquiesce in any way outside of my vision. I relearned how important music and art still is, and I saw that my generation has some of the most beautiful minds.
What gift would you most like to possess?
I wish I was a carpenter.
What quality do you admire most in a song?
A powerful/emotional vocal performance.
What's your take on the music business in 2012?
It's a shit show, as always. It will never not be. But manipulating the way it moves with our songs is always an exciting experience.
Best instrument ever invented was….
I'd have to say the Guitar, you can't really argue that. But the computer is a close second.
Biography
"A lot of Confess is about sacrificing part of your life to something you love to do," says George Lewis Jr., the nom de plume of Brooklyn indie pop sensation Twin Shadow. "Love and commitment may not be part of my life at this point. So a lot of this record is about my relationships with people, and dealing with the sacrifices I've made."
Confess is the gorgeous, dynamic follow-up to Twin Shadow's 2010 breakthrough Forget. That first record, co-produced by Grizzly Bear's Chris Taylor and initially released on Taylor's Terrible Records label before getting picked up by 4AD, garnered a lot of praise from the likes of Rolling Stone ("fully-formed, haunted and haunting"), Allmusic ("lush, intricate pop"), and Pitchfork, which named it one of the best albums of 2010. Soon after its release, Lewis began amassing even more fans during a string of headlining club dates (a feat that Lewis will repeat this summer and fall on his "Ton Up" tour), while also opening for Florence and the Machine and playing a number of festivals, including Coachella, Sasquatch, Bonarroo and Austin City Limits.
But throughout that initial rush of attention, a lot of similar adjectives were thrown around to describe Twin Shadow: Heartfelt. Honest. Nostalgic. Lewis's background was dissected — his birth in the Dominican Republic (as a twin, hence the band name), a lonely childhood in Florida, the eventual move to New York and the fashioning of his own stunning debut album, recording almost entirely on his own, in hotel rooms and in his cramped Brooklyn apartment.
It was, in a way, the portrait of an isolated figure. While Confess continues to examine relationships, loss and regret, there's also a newfound sense of optimism in the songs, and an acceptance of the sacrifices Lewis has made to get to this point. "There was a charm to the way I did my first record, but you can't chase that experience down again," says Lewis, who recorded most of the new record in a Los Angeles between a home built studio and a proper recording studio with keyboardist Wynne Bennett. "It was nice to be alone in my apartment, but now I get a sound in my head it's nice to have the tools and people in front of me to make it happen."
An early morning motorcycle ride also led Lewis down a new musical path. Taking his vintage bike out on the road at 6 a.m. after a long hiatus (following an accident some time before), the singer reached an epiphany. As the speedometer crept up to three digits, "My mind was clear," he later wrote on his website. "I inched toward 100 on the speedometer and punched the last five. TON UP! My mind is filled with words. My heart is full of love. This is where I want to be. I want to stay here, and I want to tell you everything."
Months later, Lewis still remembers that ride. "The record as a whole is kind of like the feeling I had riding that motorcycle," he says. "My bike became like my symbol. It represents my music: I have this classic thing that's old that I'm always trying to fix up and keep it new. And I say 'ton up!' because that's what it feels like to play my songs, especially live. We get out there and we're so pumped up it sounds like we're going 100 plus MPH."
The songs on Confess do feel invigorated, as well as louder, more dynamic and certainly more adventurous. "Golden Light" kicks things off in a wash of keyboards and a slowly building beat, evoking a bit of Peter Gabriel. "That first track reminds me of my travels in Europe," says Lewis. "And it's almost my world music, in a way. I think it really opens the door for the rest of the album."
Elsewhere on Confess, Lewis revs up the guitars ("You Call Me On"), engages in some sparse, soulful R&B ("Patient") and goes quiet for a few mournful ballads ("When the Movie's Over," "Run My Heart.") But even on the slower songs there's a livelier percussive presence, thanks to an interesting new sampling technique. "I grew up in Florida, so the first musical impressions I had were from local football games," he says. "So for this record, I'd go to football fields and record and sample the drums. It's a fun detour away from the drum machines I used on Forget."
As Lewis prepares to release Confess and headline a summer tour (not surprisingly dubbed the Ton Up tour and featuring an illustration of his vintage bike on the tour poster), he realizes he'll be jumping right back into the very maelstrom that he occasionally laments in his new music. But for him, it's a sacrifice worth making. "I could have done other things with my life, and I've wanted to do a million different things that I haven't been able to do yet," says Lewis. "I weigh the pros and cons of that a lot in my new record. But music is such an amazing art form—it can be appreciated by almost anyone, and it means so much to so many different people. I think it's still the best way to express myself."
From shops to galleries, bars to restaurants, we're curated some of our favorite NOT NORMAL places in Chicago. Happy motoring!
View MINI Normal Crashers Chicago in a larger map